After the Mesopotamia project, we felt that it was important to reflect upon what we learned from this process. While we have learned much more than what we can possibly list, here are the top ten lessons learned from some guided inquiry newbies.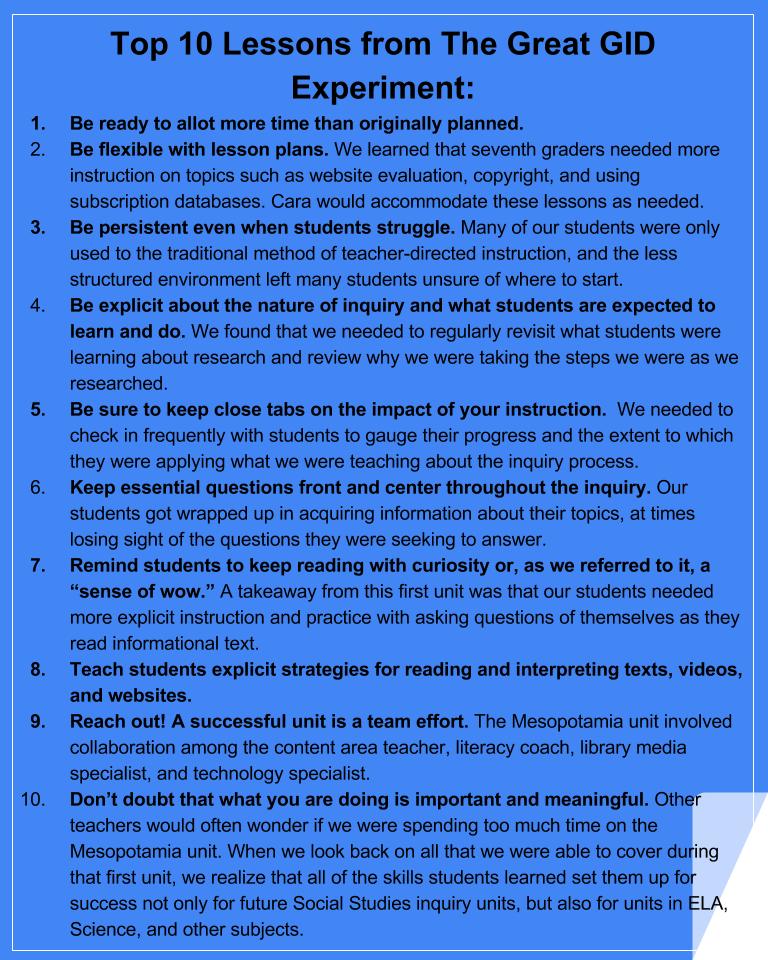 Did what we learn change our approach in future units? ABSOLUTELY! Even after completing additional units on fracking and the Native American mascot controversy, we continued to learn more about what worked and what didn't. Above all, we have learned that there is still so much more to know. That is why we are especially excited to be attending the CiSSL Summer Institute at Rutgers this summer. We can't wait to learn more from Leslie and her team of experts on how we can improve this process and better help our students succeed.
Thanks to those of you who have followed our journey. We hope that we can continue to share our progress after learning more this summer.
Donna Young and Peggy Rohan
De Pere Middle School