Here are some Numbers from the GID Institute June 13-16, 2016 in Norman Public Schools
In just this institute alone GID is touching 12 Schools, 41 teachers, 7 librarians, creating 20 units that will impact thousands of students in the coming school year.  Pretty awesome capacity building workshop, I'd say!
And it's fun too! (See the smiles on the faces in the photos below?)
But as you can read the list of words from this cohort after being in the Explore phase in their design process, it's not all peaches and cream.  Instructional Design is hard work.  But with a collaborative team to support and coaches to guide you, everyone makes it to the finish line!
And isn't this a beautiful location? Even with the deep cuts to the OK State budget, Norman has continued with their bond money to build new facilities and make additions onto others.  All the spaces are beautiful and a pleasure to be in. These are at Reagan Elementary.  Thanks Reagan for hosting.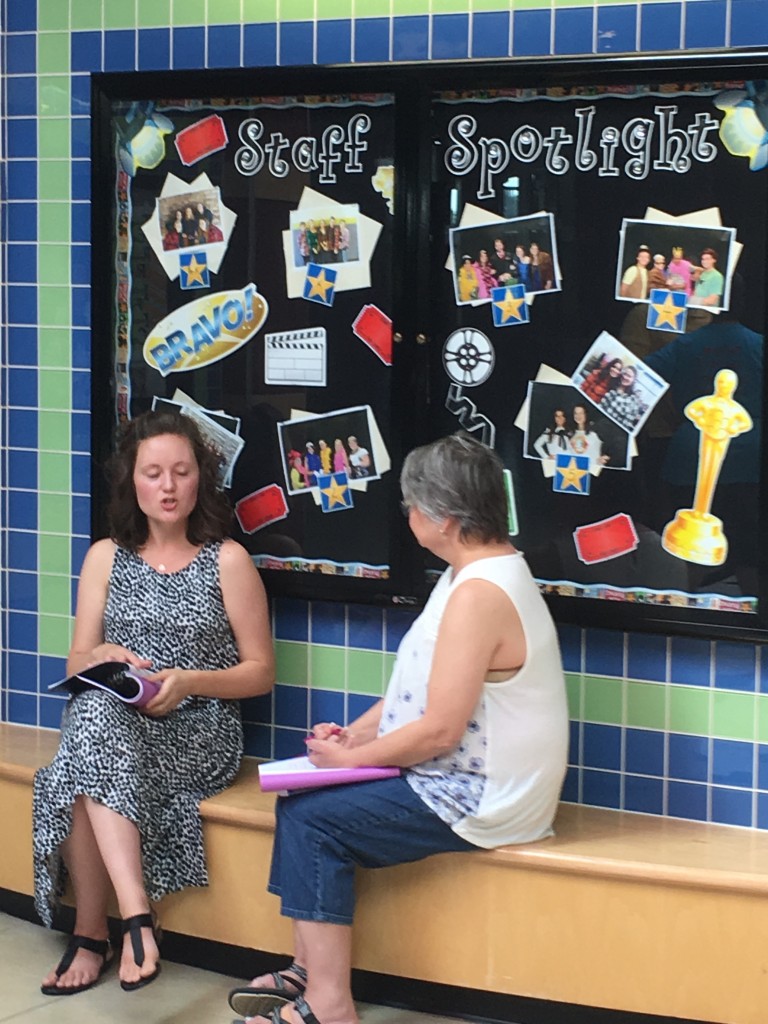 Tomorrow a little more about coaches, sharing and celebration.
Happy learning y'all.
Leslie Maniotes