This week, I am sharing our district newsletters about inquiry learning as part of my project to amplify our message.
Inquiry News 2  
Click this link to read NNPS Inquiry News #2 inquiry-news-2-oct-2015-ed-for-gid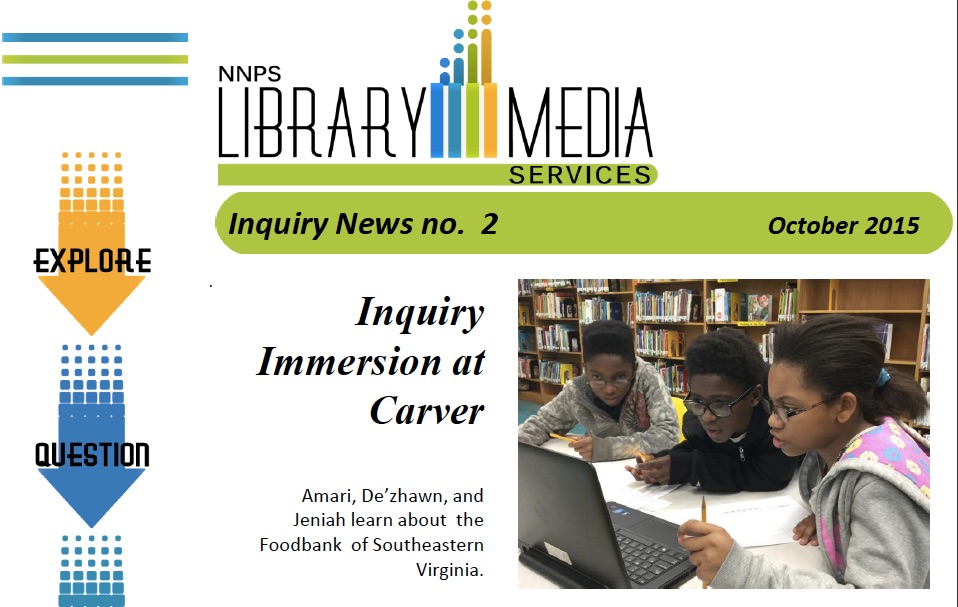 In this school, the principal empowered the librarian and reading specialists to work with a single class in each grade level for a week-long inquiry immersion experience. In this project, students selected a community service project for their school and developed a message to promote this project to their school.
On Thursday, I'll share our last newsletter for this week.
Mary Keeling
Supervisor, Library Media Services
Newport News Public Schools
Lilead Fellow, 2015 – 2016