Oh no…the reflection was yet to come…the most important part.But first enjoy some pictures from Math Evening.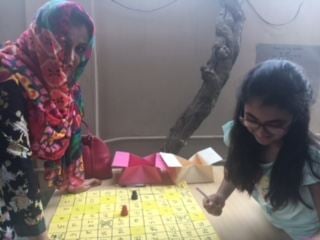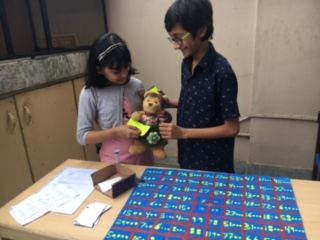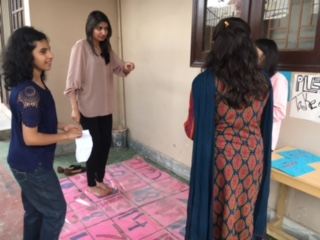 Did anyone notice Daisy the Traveling Teddy Bear in the pictures?
The students now understand that learning the context is secondary, learning how to learn best is the most important aspect. So once the Math Evening was over, they thought about what went well and why, plus what did not go well and why not. They discussed what they could do to make this event better next year. I loved listening in to these passionate conversations, especially the part where they discussed the impact of this school-wide process and the learning that happened not just with the students but the parents as well.
I conclude that this was an amazing learning experience for me, since it greatly helped me to assess and reflect on my teaching practices. Throughout this process, the students were thoroughly and actively engaged in their learning. My biggest take-away has been that when we let go of the controls, awesome things happen. So yes…Learn to let go!
At the end, I would like to apologize to the GID experts for instances where I went wrong or totally off-track. Please do correct me, after all I'm the LEAD LEARNER! (Thanks Patrick for the phrase!)
Last but not the least, a huge thanks to Leslie and all the GID peeps for giving me the opportunity to share my thoughts on this blog.
Hilaa Mukaddam