Hi GID'ers!
As we close out another year of our blog we want to celebrate all the innovative educators who committed to sharing their reflective practice with us and our community! We are making a difference, telling positive stories about our work in schools and helping others to find new ways to innovate and think differently about teaching and learning in their schools.  This year our 52GID blog had almost 4,000 new visitors with over 13,000 page views!
THANK YOU!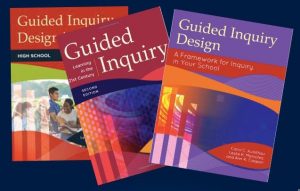 In this second year, we had over 30 participants with 100 posts from all over the US, Canada, Australia, Finland, Pakistan, and Croatia! There have been all kinds of cross curricular examples in all areas math, english language arts, arts, psychology, history, science, leadership and more. You've had a great year of growth and as each person shares, we all grow in our understanding of the process, its multitude of variations, and how it looks with different learners.  If you've missed some posts, relax over your holiday break and take some time to search some topics interesting to you. There's  a lot to read about here!
SHOUT OUTS
Congratulations to our top bloggers of the year:
Coming in at #3 Marc Crompton Teacher Librarian, St George School, Vancouver, BC
Marc came in third and had more than 100 views on his entry called "The Questions that Drive Me Forward" where he reflected on a topic near and dear to him- connections between Design Thinking and GID.  These two processes are mutually informing and Marc continues this conversation on his own blog later in the year.  Read more from him on his own blog Adventures in Libraryland – here
#2 is Trisha Hutchinson – Teacher Librarian, Monroe Elementary School, Norman, OK
Almost 200 readers enjoyed Trisha's reflection on moving from Librarian to leader through collaborating with teachers working with Guided Inquiry Design.  Trisha is a librarian in the district in Norman, Oklahoma where over 400 teachers and all librarians have all participated in the GID Institute and the process is becoming the way students learn across the district.  In her post "From Teacher Librarian to Leader" she explores how GID grew across her elementary school building through her leadership and knowledge sharing on the process and through various attempts at different grade levels.
Our #1 blogger for 2017 is Jamie Rentzel – Norman High School Math Teacher, Norman OK
With over 450 views, Jamie Rentzel topped the readership this year with her post on using GID in math.  Her post Guided Inquiry in a High School Math Classroom, Really? was a huge hit with readers.  In this post she connected the need to link students of mathematics to real world applications and GID is just the platform to do that important work. She goes on to explain how she did just that in her unit on  Sequences and Series.
Thanks to all of you for your thoughtful reflections throughout this year of growth, helping our readers expand into new thinking about GID as a means to dig deeper into design thinking, leadership and new ways of approaching content learning for big gains with our students.  Win win win!
We hope you'll join us for this year's challenge!  Who know's where 2018 will take us!
Cheers to all readers and bloggers alike!
Leslie Maniotes, PhD
Author and Consultant for Guided Inquiry Design